Welcome To Certified Right
When it's time to be certified, we're here to help.  Our goal and commitment is to provide the training and education you need to be certified right.  Currently we are offering classes in Pediatric Advanced Life Support (PALS), Advanced Cardiovascular Life Support (ACLS), and Basic Life Support (BLS).  Check back with us often as we will be adding additional certifications and class locations.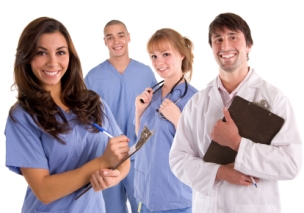 If your loved one was experiencing a life-threatening cardiovascular emergency, wouldn't you want to know that the person who was trying to save their life was certified right?   Upon completion of any of our classes you will be competent and assured in your life-saving and first-aid skills.
We welcome the opportunity to earn your trust and deliver you the best service in the industry.
Explore our website and consider the services we provide to ensure that you are certified right!
The American Heart Association strongly promotes knowledge and proficiency in all AHA courses and has developed instructional materials for this purpose. Use of these materials in an educational course does not represent course sponsorship by the AHA. Any fees charged for such a course, except for a portion of fees needed for AHA course materials, do not represent income to the AHA.